GET CERTIFIED
NEW PROGRAM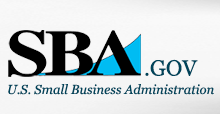 SBA Woman Owned Small Business Certification (WOSB) and Economically Disadvantaged Business Woman Owned Small Business (EDWOSB)
Program Certifications
Thank You President Obama. His administration was instrumental in implementing the Women Owned Small Business Contracting rule. Women owned businesses are one of the fastest growing sectors of the economy. As we continue to look to small businesses to grow, create jobs and lead America into the future, women owned businesses will play a key role
The Federal Contract Program will provide greater access to federal contracting opportunities for women owned business. SBA will set aside specific contracts for certified women owned businesses.
LEARN HOW TO GET CERTIFIED

California Unified Certification Program:Includes all California transit agencies, Golden Gate Bridge, and California airports. If you are certified as a Disadvantaged Business Enterprise (DBE) with the California Unified Certification Program and if California is building a new bridge and is using federal money to build that bridge, a prime contractor has to use certified DBEs on that contract. That could be you.

Human Rights Commission of San Francisco: This is for contracts put out for bid by the City and County of San Francisco. If your firm bids on a contract for the city you will receive 5% added to your bid score which could win you the contract. If lowest price determines the winner, your bid amount will be reduced by 5% which could make you the winner. The reduction in price is on paper only. We will also get you on their vendor list. If your business is in another city and that city has a certification program, we will prepare the package for you.
8(a) and Small Disadvantaged Business: This is a U.S. Federal Government Certification Program. This could include any contracts the federal government puts out for bid. 8(a) has set aside contracts that only certified firms can bid on which cuts the playing field. 8(a) can sole source a contract up to a $1 million. This means your firm has to market 8(a) for sole source with a vengeance. If you snag one you do not have to compete for it. It is yours. Also a large contractor has to use a certified firm on their contract which could be you. 8(a) even throws in another perk, FREE STUFF. When you become certified you are eligible to get free government surplus property.

California Small Business Certification: This includes contracts the State of California puts out for bid. Again if you are certified and high score wins, your firm will receive a 5% increase or 5 points added to your score which could make you a winner. If low price bid wins, you will receive a 5% reduction in price, on paper only.

GSA Mobis and or Other Federal Supply Schedules: We will prepare a package so your firm can become a supplier for the government. The Government BUYS and BUYS and BUYS. Why not buy from you.
We prepare the DBE/SDB/MWDVBE certification package for you and submit it to the agency. If the agency needs any further information or has any questions, we will prepare the needed information. We will monitor the certification package until it is approved. This is all included in one set price no matter how many hours it may take.
Once you get your certification, we will put your business on the right vendor list. We can show you how to market to make the program work for you so you will get your share of contracts. We can also prepare proposals in response to requests for bids, quotes and proposal solicitations.